CRUIS'N
Steve ALWAYS has had a knack for vocal impressions! While still a teen, Steve was co-founder,  with East Bay Ray, of the rockabilly revival/oldies show band "Cruis'n".  They played EVERYWHERE,  clubs, car shows, TV, radio, concerts, casinos, corporate events,  a brief tour with the legendary WOLFMAN JACK and San Francisco's Candlestick Park!  Steve and Ray penned the novelty do-wop send-up 45 single "Vickie's Hickey", a regional hit. At Union Square in '76, Steve won an Elvis contest which led to a brief meeting with Elvis himself at the Cow Palace! Later, Ray started punk pioneers Dead Kennedys, and Steve started a new band, Steve One & the Shades
"STEVE ONE & THE SHADES"
"Steve One and the Shades" was a popular S.F. Bay Area power-pop band that shared stages with fellow 'up-and-comers' such  as Chris Isaak, Eddie and the Tide, Night Ranger, Ronnie Montrose and more.  Steve penned all the songs on their album "Once in a Lifetime". The Gavin Report said "Steve One and his Shades possess a remarkable talent and the ambitious songwriting and personality skills which nowadays separates the 'wannabees' from the 'doers'".  Later, East Bay Ray had written a few new songs for his solo, non-DK project, and had Steve do the lead vocals. This venture produced the UK hit "Trouble In Town".
http://www.soundclick.com/steveoneandtheshades
"ST. CHRISTOPHER'S SIN"/ "MR. MAJSTYK"
When Steve One and the Shades broke up at the end of the 80's, Steve spent a few years in the studio writing, singing, producing and playing guitar on a couple of projects, most notably "St. Christopher's Sin" with Shades' guitarist and co-producer Terry 'T.K.' Kincannon, and "Mr. Majstyk", a solo project, both labled as adult alternative rock/pop. These sessions, as well as outtakes and demos, are still played regularly on SoundClick and BroadJam. 
http://www.soundclick.com/mrmajstyk
"THE RETRO-ROCKERS" and more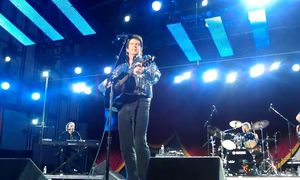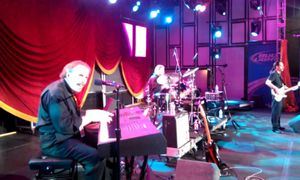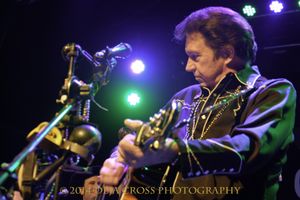 ON THE SILVER SCREEN
A natural actor (ham?), Steve joined an actor's workshop in S. F.  where legendary TV producer/director/acting coach Larry Menkin proclaimed Steve to be "...a natural, a gifted actor, and a joy to work with." Almost immediately Steve was grabbing supporting roles in film and television, such as "BREAKDOWN", with Kurt Russell and "TAKE ME HOME AGAIN", with Kirk Douglas and Craig T. Nelson. He moved to Southern California,  had a few more roles, studied with Cliff Osmond and became one of the lead performers in Tim Colceri's  FULL METAL IMPROV. After studying with Joyce Castellanos he also started doing voice over work for film and TV.
"DINO" and RAT PACK TRIBUTES